Hosted Exchange service powered by Telstra and Microsoft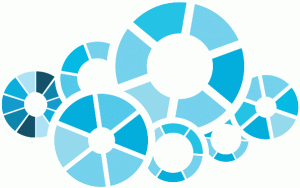 Microsoft® Exchange Online means customers can stay in touch with each other and their key contacts all day, every day, with easy-to-sync email, simplified calendar sharing and built-in security.

It gives users rich and familiar access to email, calendar, contacts, and tasks across PCs, the web, and mobile devices. With Exchange Online, businesses can take advantage of sophisticated messaging capabilities without the operational burden of on-premises server software.

Microsoft Exchange Online is designed for businesses who want to get the benefits of cloud-based email without sacrificing the business-class capabilities that Exchange Server has provided for decades. Built on the same technology as Exchange Server 2010, Microsoft handles the ongoing maintenance, patches, and upgrades of the Exchange infrastructure while providing IT administrators the control and flexibility they require.

Features
Large 25 GB mailbox allowance and the ability to send attachments up to 25 MB.
Advanced email features such as calendaring, contact, and task management as well as the latest capabilities including built-in archiving, optional Conversation View, and MailTips
Microsoft Forefront® Online Protection for Exchange, which includes multiple filters and virus-scanning engines
Personal Archive (shared with 25 GB mailbox allocation)
Disaster recovery though continuously-replicated, geo-redundant data centres that are third-party certified to international standards
Robust management tools that keep administrators in control of user permissions, distribution lists and security policies similar to a sophisticated on-premises deployment
Works with most of the devices you use today, including PCs, Macs, BlackBerry, Android, Windows Phone, iPhones and Nokia as well as all major web browsers
24/7, IT-level support over the phone, the web or email
99.9% service availability with service credits if service levels are not met1
Hosted voicemail (unified messaging capabilities)
Legal Hold - preserve users' deleted and edited mailbox items
Pricing:
Product

Components

# Seats for Trial

Pricing

Microsoft® Exchange Online
(Plan 1)
Email, Calendar, Contacts, Personal Archive, Discovery, AV/AS

No.

Recommend customers trial Microsoft® Office 365 for professionals and small businesses instead.

$8.90

Microsoft® Exchange Online
(Plan 2)
Voicemail & Compliance Archiving

No.

Recommend customers trial Microsoft® Office 365 (Plan E3) instead.

$15.70

Microsoft® Exchange Online Archiving*

Yes

30 day trial available for 25 seats

$6.30
Pricing includes GST and is per licence per month.
To make an enquiry about our IT Services, Cloud Computing and full range of IT solutions, please:
Latest Tweets
This user has reached the maximum allowable queries against Twitter's API for the hour.
What do our customers say
"The professionals at Aurumtek Provide excellent service on the full range of IT issues. They are reliable, knowledgeable and operate to the highest standards. I highly recommned them!"
K Hobgood-Brown, MD of Riverstone Advisory
"Aurumtek provides Base with prompt & friendly support along with excellent reporting on all aspects of our IT infrastructure. Any issues we have are always promptly dealt with."
-I Polovieo,