IT Support, Highly qualified IT Services

Competent IT Support and IT Outsourcing for businesses in Sydney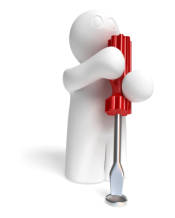 Aurumtek support provides small to medium businesses with a cost effective and reliable IT solution. Our technicians and network support engineers work to keep your network and servers thinking efficiently today, and tomorrow. From ASX listed companies through to our SME clients Aurumtek can deploy a team of network support professionals at short notice to save your business thousands of dollars in lost revenue due to unscheduled network downtime. Alternatively, If your company lacks the internal resources to manage and support your network, we have a maintenance plan and a package that will suit your business.
We recognise that you are working with different technologies and need different things from your IT partner. We therefore offer a wide breadth of IT services, and take a flexible approach to our relationship with you meaning no contract lock-in and no one-size-fits-many IT support plans. Just select which option below matches you closest, give us a call and we'll tailor our support to fit your need and budget.
Full IT Support Services: Designed around the needs of clients without expert in-house IT support expertise, this arrangement is for those who prefer to focus management energies elsewhere. Options include fixed price managed IT services or ad-hoc, flexible IT support.
Complimentary Support: Designed around the needs of businesses who have some internal IT expertise, but who still require additional expertise and input on a regular basis. Sometimes called 'level 2 support' you'll get the peace of mind that a trusted advisor is close to hand for those occasions when new technologies or unexpected emergencies are encountered.
IT Project Delivery: For clients (who may already be Full IT support services or Complementary support clients) seeking a trusted and proven advisor to manage and deliver IT projects
To make an enquiry about our IT Services, Cloud Computing and full range of IT solutions, please:
Latest Tweets
This user has reached the maximum allowable queries against Twitter's API for the hour.
What do our customers say
"Aurumtek provides Base with prompt & friendly support along with excellent reporting on all aspects of our IT infrastructure. Any issues we have are always promptly dealt with."
-I Polovieo,
"The professionals at Aurumtek Provide excellent service on the full range of IT issues. They are reliable, knowledgeable and operate to the highest standards. I highly recommned them!"
K Hobgood-Brown, MD of Riverstone Advisory